Profile of the Chief Finance Officer

Williams Kwasi Peprah, BBA, MBA, CSSGB, F.cifia, MIPA, AFA Ph.D.
Williams Kwasi Peprah is a Ph.D. in Commerce majoring in Accounting and Finance from AdventistUniversity of the Philippines. He has BBA in Accounting, an MBA in Finance, a Fellow and a Chartered Financial and Investment Analyst, a Member of Institute of Public Accountants, Australia, Associate Member of Institute of Financial Accountants, Australia, Certified Investment Advisor in the Security Industry of Ghana and Ghana Stock Exchange, Certified Green Belt in Six Sigma for lean operations and Internal Auditor for Integrated Management System.
Before Dr. Peprah election as the Finance Officer for Valley View University, he was a Lecturer with the School of Business and the General Manager for Valley View University Ventures, where he was in charge of the ventures consist of Valley View University Hospitals (Oyibi and Techiman), Valley View University Basic School, Valley View University Bakery and Valley Fresh Enterprise.
 Dr. Peprah is also the Chairman for Desire of Ages Co-operative Credit Union and the Secretary for Greater Accra Regional Chapter of Co-operative Credit Union, and Vice President of Valley View University Alumni Association.
He is an Adjunct Professor for the Adventist University of the Philippines and Noble International Business School and lectures at the doctoral school.
He has more than 15 years of industrial experience in finance and manufacturing. He served as the formal General Manager of Massilly Ghana Limited and Franpac Ghana Limited. Also, the Head of Finance for Prima Preforms and Closures Limited, Accountant for Eurest Support Services, and Finance Officer for ENO International LLC.
Dr. Peprah has published over 38 articles in peer review journals. Dr. Peprah's focus is on Financial Sustainability.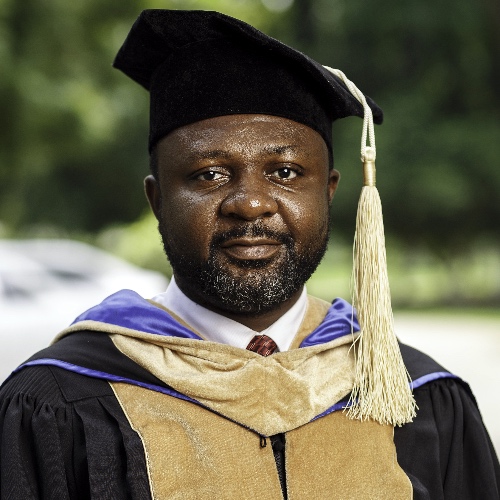 Williams Kwasi Peprah, PhD
YOUR FIRST POINT OF CONTACT
Detailed information, and forms can be mailed to you upon request.
Dear Prospective Applicant, you can send us your details and we will make application forms available to you, or help you through the application process.
REQUEST INFORMATION