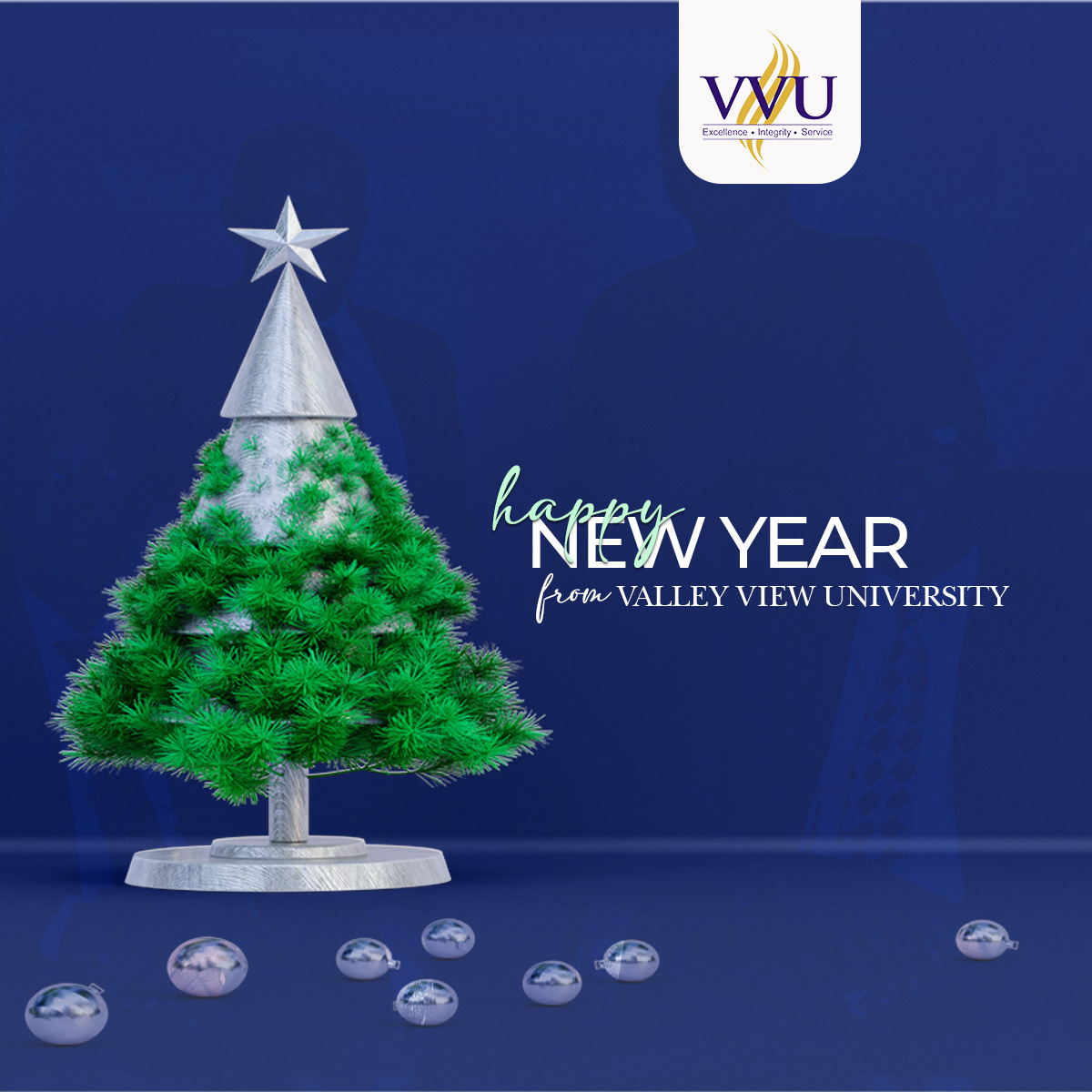 Season's
Greetings
Management of the University wishes to thank everyone for your efforts throughout the year. We have as an institution travelled a roller coaster experience this year but have survived by the grace of God as well as by your dedication and loyalty. Indeed, the contribution from every single member of the family was valuable for the wellbeing of the University
It has been very reassuring to know that you can be counted on as loyal members of the Valley View University family in all situations. 
We thank you all for your forbearance so far displayed as we work together to improve the lot of the University. A chain, it is said, is only as strong as the weakest link. It is for this reason that we reckon that we have come this far in spite of the odds as a result of the contribution of every single member of the family.
You gave your time, skills and ideas to surmount the challenges that confronted us during the year and with a positive can-do attitude, we all can look back and say "Ebenezer".
As we go into the year 2022, VVU counts on our cooperation and passion for success as well as our unrelenting spirit to see her excel amidst seemingly arduous challenges. We shall work together to override the challenges and bring in the changes that we all wish to see.
Wishing you and your families the joy and lightness of heart. May your end-of-year break be rejuvenating. Merry Christmas and prosperous New Year in advance!
Ayekoo!!!