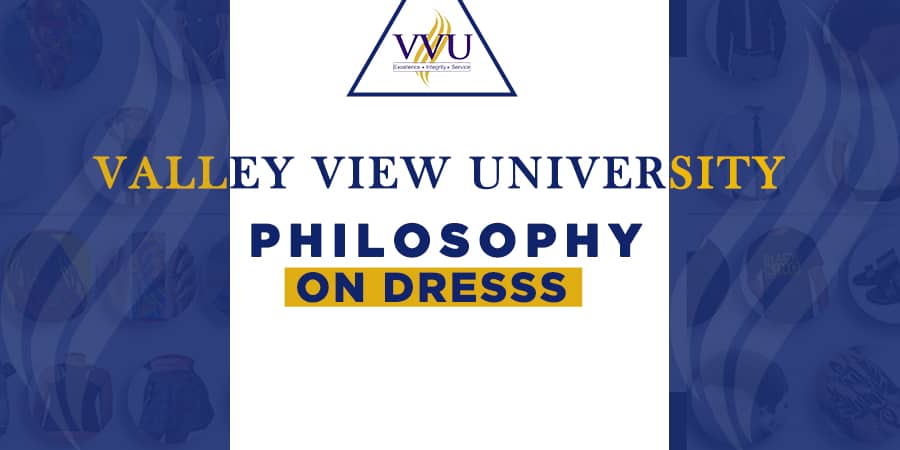 Philosophy on
Dress
As Ghana's First Chartered Private University, Valley View University's philosophy of dress is firmly established on biblical ideals and professional standards expected of a Christian institution. Members of Valley View University seek to glorify and honor our Creator, God and respect self and others in our physical appearance.
Our policy reflects the basic biblical principles of modesty, chastity, simplicity, propriety, neatness, and comeliness.
Valley View University dress ideal seeks for appropriate covering of the body parts and avoids contemporary styles that are revealing or suggestive. It accentuates natural beauty rather than looks encouraged by fashion trends. It is clean and appropriate for every occasion.
As a Seventh-day Adventist institution, our understanding of biblical ideals is influenced by our faith tradition. While we understand that others may have different meaning of dressing, we require all students, workers, all who play or do business on our campuses to abide by our dress code. So you are very right in describing our University as "serious". Ours is a value-based and holistic education that develops the 'total person' for service to God and humanity.